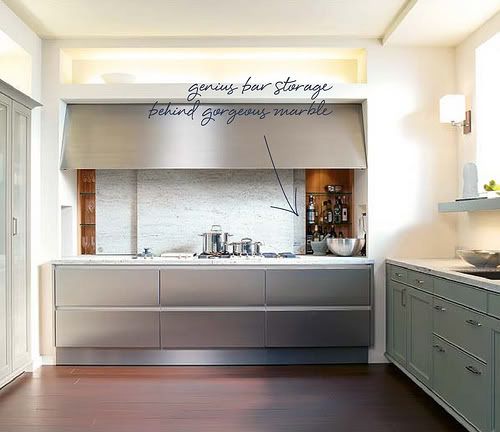 Why, yes a magical hidden bar storage behind the marble backsplash would be amazing. Thank you, greatly appreciated.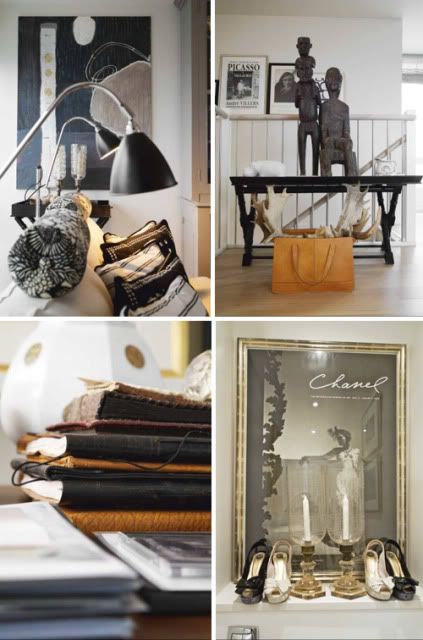 Yea if my shoes were that amazing, I would display them too!
Don't you just want to jump on this bed? I love the color scheme and the idea of a shelf of frames instead of a headboard. Plus check out that ottoman and tray combo, it's a great alternative to a side table.
via:
coco+kelley
and
style-files.com