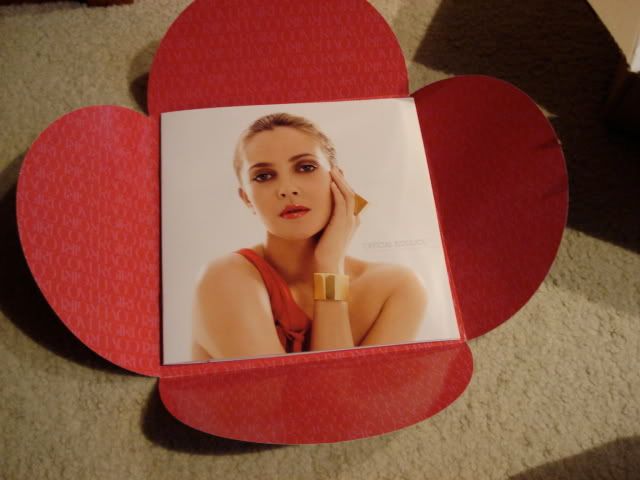 After being a BzzAgent for some a couple years, I might actually have something to blog about! I was sent a sample of Covergirl's Smoky Shadowblast in Onyx Smoke and Shineblast. Now I don't remember what color it was because honestly, Covergirl gave their Shineblast Lip Glosses the most vague names, such as "Dazzle", "Heat", Smolder", "Glow" and other names that you would use to describe fireworks or a bonfire. Therefore I have no indication of what my lip gloss was named because I threw out the packaging in an attempt to keep my clutter level low. Oh well.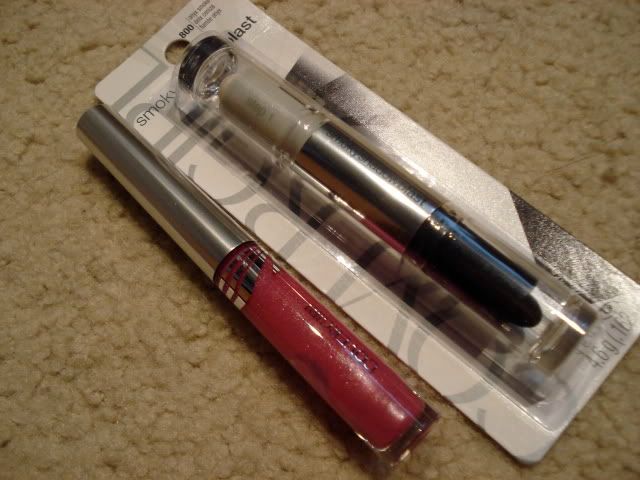 So their big campaign is that using there new products could create the look that make-up artists can, only you don't need to be a makeup artist. Now, I am the most basic type of makeup user. So I was intrigued because I always wanted to do the smokey eye but I am either lazy, in a rush, or just don't really care that much.
The Shadowblast is supposed to create the smokey eye look in only two steps and with one product. The organized person in me liked that. Side/Step 1 is the round tip to create the base and shade the lid. Side/Step 2 is a tapered end for lining the crease and upper and lower lids. The come in 6 color combination (that are not as vaguely named as the Shineblast Lip Glosses).
Here's a video showing you how to recreate these looks. It looks so easy right?!
Disclosure: I have only used it once so far and I have no skill so take my review with a grain of salt.
I didn't really like the feel of the eye shadow sticks. It was kind of sticky and didn't glide as well as I had hoped. It also didn't have much staying power either. Maybe you need a primer (which I don't have). But I'll give it a try again soon.
The Shineblast Lip Gloss is honestly like any other lip gloss I have tried. Covergirl says that it has a breakthrough ShineSculpt applicator that "hugs your lips' contours for optimum, smooth application and 4x more noticeable shine". In tiny print that is versus bare lips. No duh. But ok, whatever you say. I'll use it. While they are right to say that most lip glosses have a traditional sponge tip and that they are new to create a tapered, flexible applicator tip. I don't know how much better it was, as I only used it once, but it's new!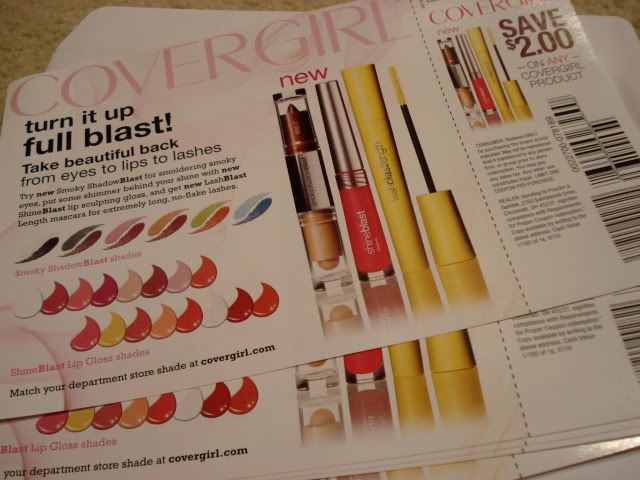 If anyone wants a coupon to try out these two new products. Shoot me a comment and I'll mail you one (while supplies last).