I love getting packages in the mail. What's inside?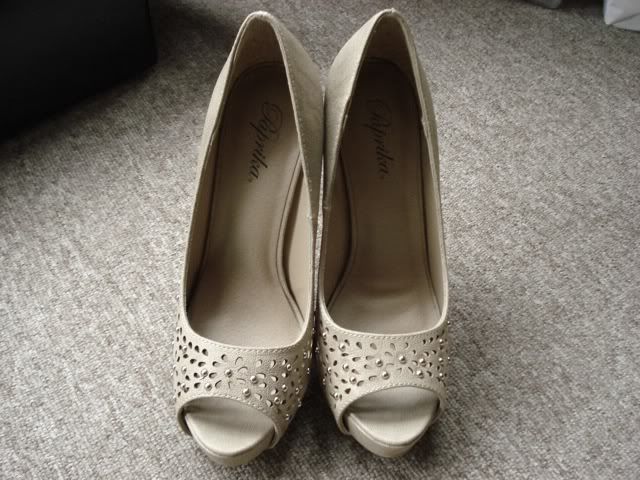 Shoes of course! I got these off of a shopping site called
Just Fabulous
, where you take a little fashion quiz and they curate a little closet of shoes for you that suits your taste. When you sign up they give you a $10 gift certificate, so these bad boys were only $20 and free shipping and returns! Amazing!
The site also carries handbags too.
I've already worn them and they are pretty comfy for heels. These are my highest pair so I need to practice more but they are so freaking cute and they make my legs look long and lean because of their color.
Not bad for $20 right? What are you waiting for? Get on it! Order a pair
here
!