Today is Friday, so that means morning treats at work. I'm fully satiated from mine, which was an breakfast panini on English muffin (side note: why are they called English muffins? I'll look it up) with bacon, egg, tomato, and swiss. Dee-lish!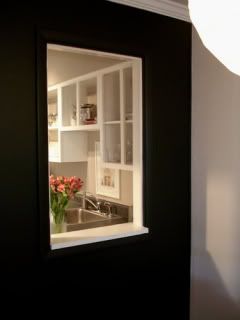 A little inspiration for my future home. If I have a little window to the kitchen like this I will paint the wall with black chalkboard paint and write the menu for the day on the outside.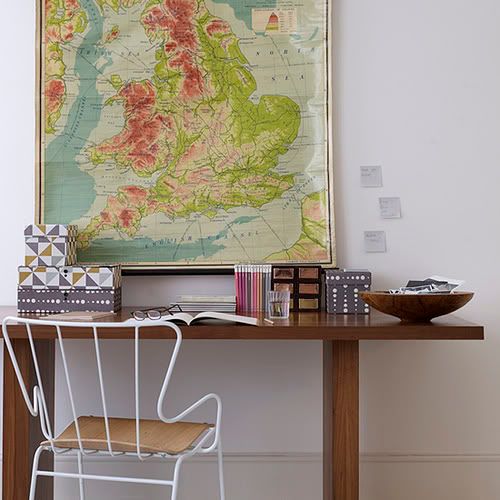 Also another good idea. I have a huge world map and another map of Japan (for free from Japan) at home. I think I'll frame it with a cork backing so I can pin all the places I've been! Also, I love the chair.