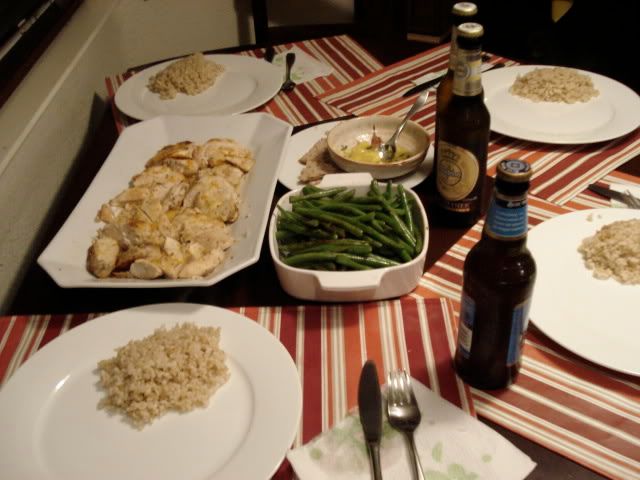 I made dinner for my family a while back. I got a new cookbook and wanted to try it out.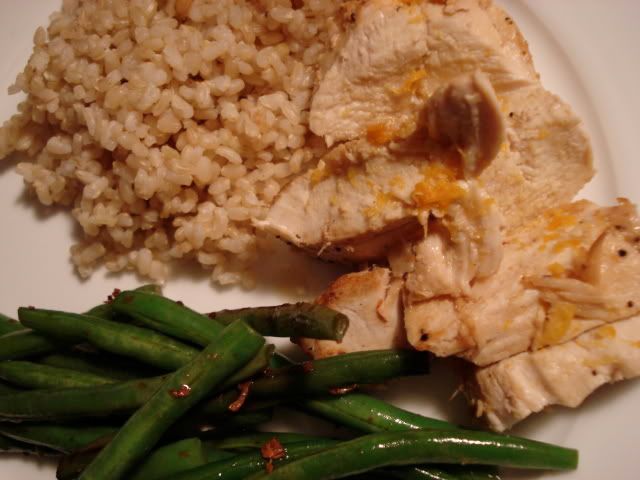 I made chicken with a citrus glaze, haricot verts with garlic and brown rice.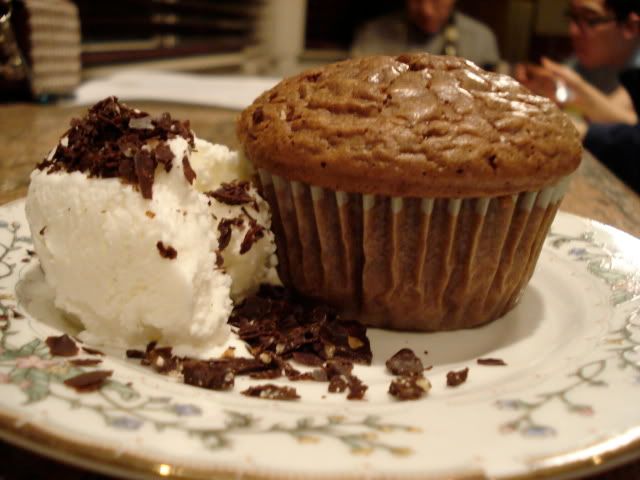 For dessert, I made these chocolate yogurt snack cakes from
smitten kitchen
and I served it with coconut ice cream and dark chocolate shavings. It was so moist and delicious.