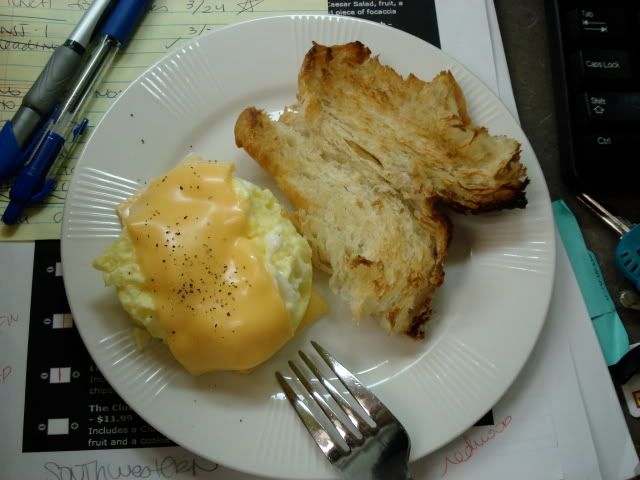 Breakfast: One scrambled egg with cheese, toasted croissant
Snack: 1/4 pomelo (my new favorite citrus); Kashi Crunchy Chocolate Almond bar.
Lunch: Half a turkey and half a tuna burger with grilled onions and mushrooms, swiss cheese, lettuce, and tomato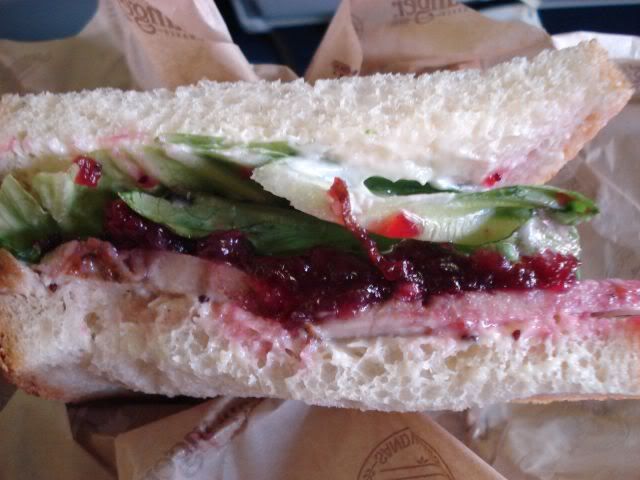 Dinner: Half a turkey cranberry sandwich from Le Boulanger at the San Jose Airport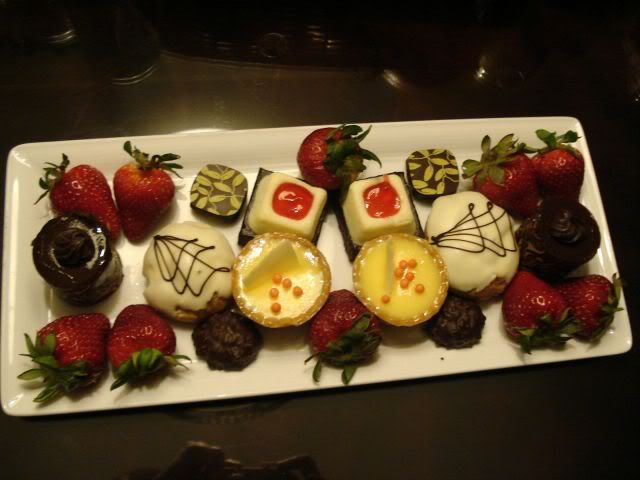 Snack: Assorted pastries that was at our hotel room. Don't worry I didn't eat all of it. =)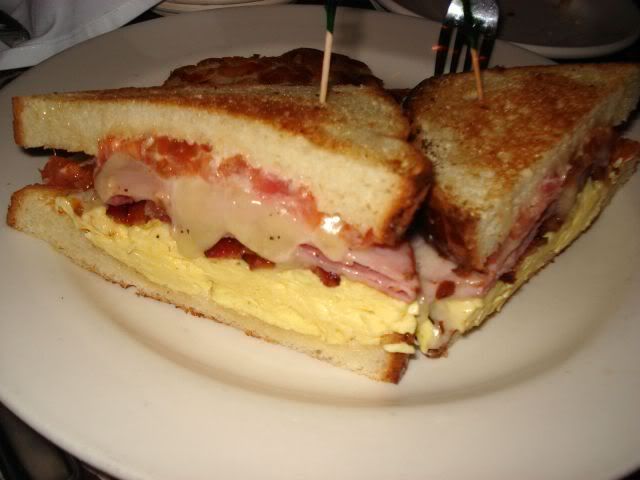 Late-Night: Half a Deluxe Breakfast Sandwich with hashbrowns from Grand Lux at the Venetian.
Damn, talk about sandwich overload. I'm recapping on my food journaling from the past couple of days.