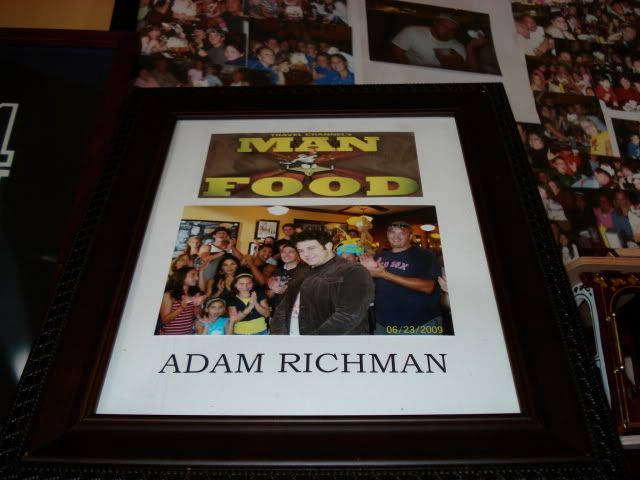 Adam Richman has been to the San Francisco Creamery to demolish the sundae known as the "Kitchen Sink". That entails 3 bananas, 8 scoops of ice cream, and 8 toppings in a wooden sink. Intense.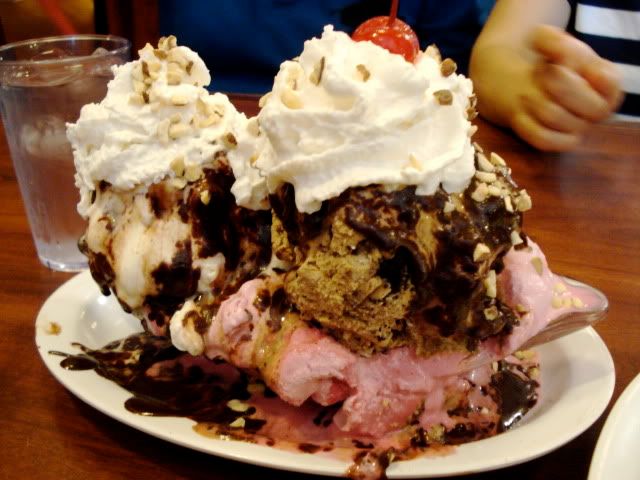 Instead we had the brownie sundae, which was bigger than we expected. That pink stuff is a melted Peppermint Crunch, which was bomb, with Carmel White Chocolate and Coffee Cooke Dough. The best tasting diabetes in a bowl I have ever had. They make all their own ice cream by the way. Yay! Local!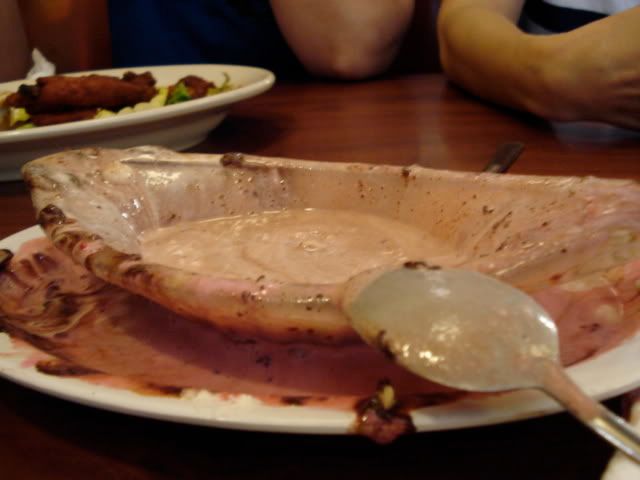 After. Killed it. It took 3 of us.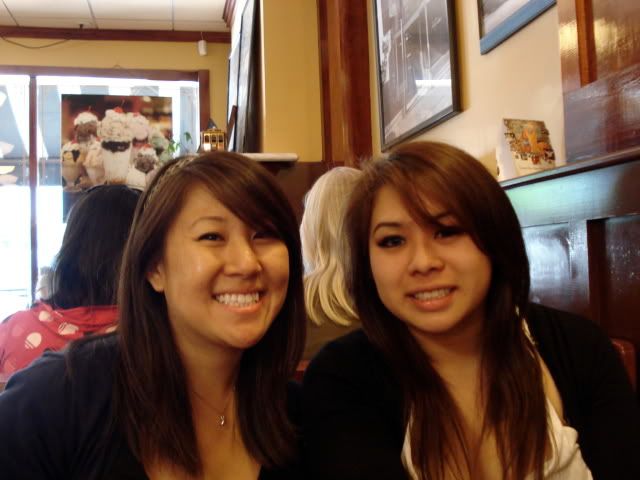 My cousin and I. Happy but defs feeling bloated.
San Francisco Creamery
1370 Locust Street
Walnut Creek, CA 94596
(925) 926-0228