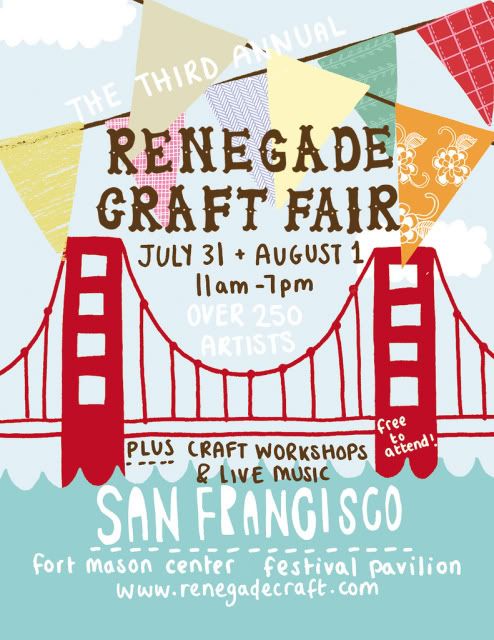 I went to Renegade with my friend
Steph
. This one was so much bigger than the Holiday one. It was pretty awesome. Did not buy as much as I did and there were some repeats but I love these craft fairs. Get me all inspired. Here's some of my favs.
Patty imports all her stuff from Japan or makes it herself. Awesome. Learn more about Patty at
tinted mint
. I picked up some dark blue washi tape.

The
Prick Cushion
is one of the best pin cushions ever! I thought this was hilarious. If you can't figure out what those are. Scroll down a little.
NSFW! Haha, umm this is the uncut version.
Don't worry ladies. They got you covered.
These are made by Clair over at
heyday design
. She creates the mold for these ceramic jars over in Canada.