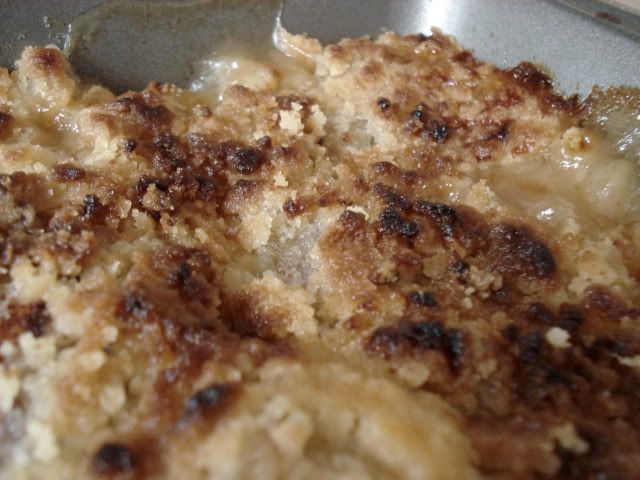 Ingredients

:
4 cups apple slices (about 4 small apples)
1 Bartlett pear sliced
1 teaspoon ground cinnamon
1/4 teaspoon salt
1/2 cup water
1 cup granulated sugar
1 stick (4 ounces) butter
3/4 cup all-purpose flour



Preparation

:
Place fruit in a buttered 10-inch deep-dish pie dish, alternating with sprinklings of the cinnamon and salt. Pour water over apple slices. In a mixing bowl, combine sugar, butter, and flour together with fingertips or pastry blender until crumbly. Sprinkle over the apples. Bake at 350° until apples are tender and top is browned, about 35 to 45 minutes. Serve with whipped cream or ice cream.

Apple crisp serves 6.
Adapted from About.com