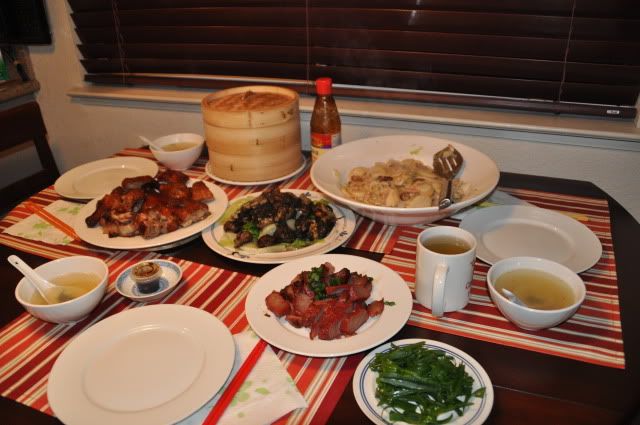 So let's go back in time a few weeks. Can you believe it? Chinese New Year was already almost 2 weeks ago! Where is the time going?
So this was my families small little meal that my Mom made on the Friday before Chinese New Years. It was so good. My mom is a phenomenal cook, mostly when it comes to Chinese food. I, on the other hand, am not so much a cook but more of a baker. But I still like to try. You knowww.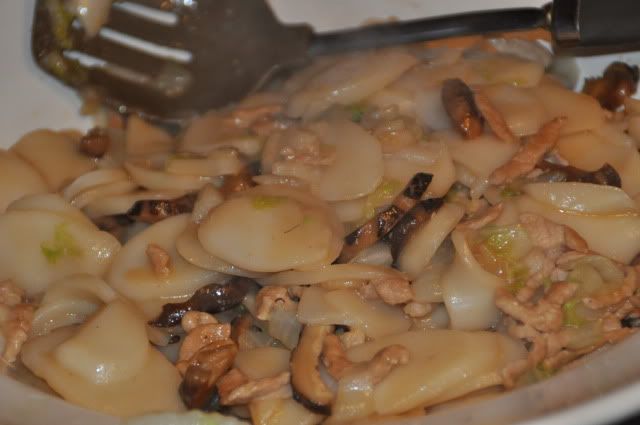 This is Shanghainese Nian Gao. This is one of my favorite dishes and I do eat it year round. The funny thing in my family is that we have all these traditions but we don't really remember the reasoning behind it. So...according to Wikipedia, ""nian gao" is a homonym for "higher year." The Chinese word 粘 (nián), meaning "sticky", is identical in sound to 年, meaning "year", and the word 糕 (gāo), meaning "cake" is identical in sound to 高, meaning "high". As such, eating nian gao has the symbolism of raising oneself higher in each coming year".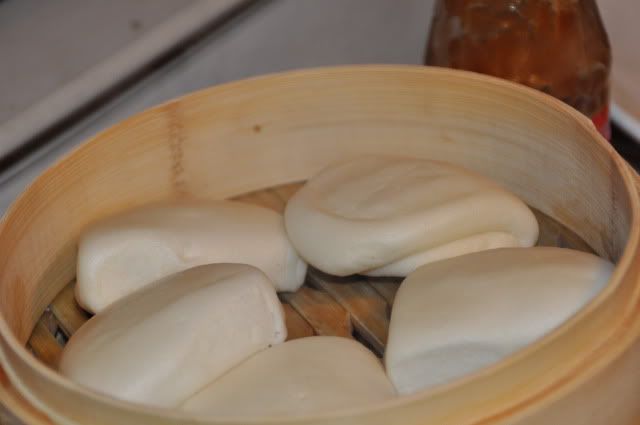 Steamed buns for the Peking Duck! Nom, when I was little I would forgo the duck all together and get two buns. Yea, I'm pretty greedy.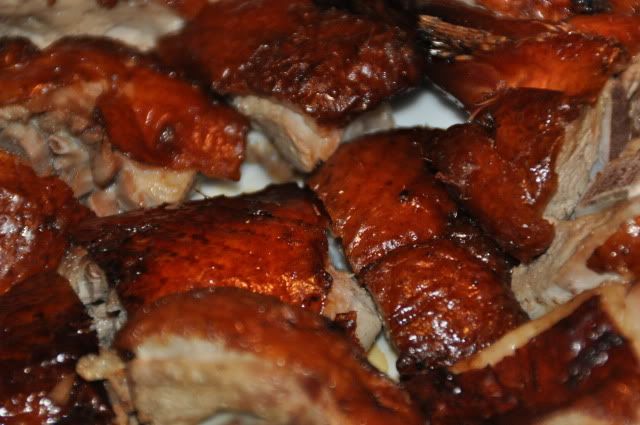 Delicious! You better put some hoisin sauce on it too!
Some Char Siu, or barbeque pork.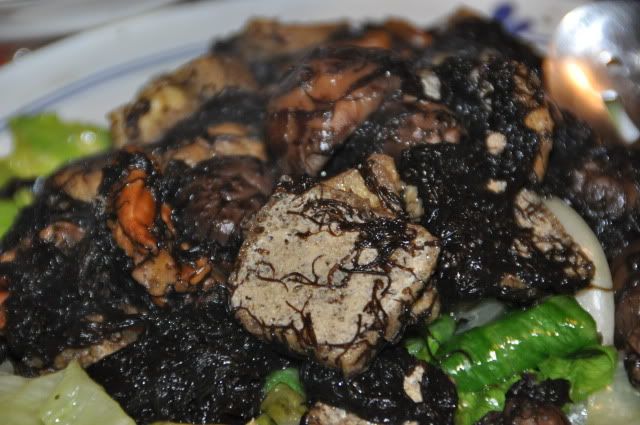 Now this is kind of special. This is Fat Choy with Tofu, Mushrooms, and Oysters. The dark hair looking thing is called Fat Choy. It's actually black moss. The literal translation is hair vegetable. No joke. We eat it for Chinese New Year because it sounds like prosperity or striking it rich. Like the last two syllables in Gung Hay Fat Choy. Ya dig?
Oh, apparently, a research team from the biochemistry department of the Chinese University of Hong Kong said that international research has shown that fat choy, besides having no nutritional value, has also been found to contain Beta-methylamino L-alanine (BMAA), a toxic amino acid that could affect the normal functions of nerve cells. Professor Chan King-ming of the team told the media that eating fat choy could lead to degenerative diseases such as Alzheimer's, Parkinson's, and dementia. Thanks Wikipedia for dashing my love of fat coy!
Ok, Chinese lesson over for today!