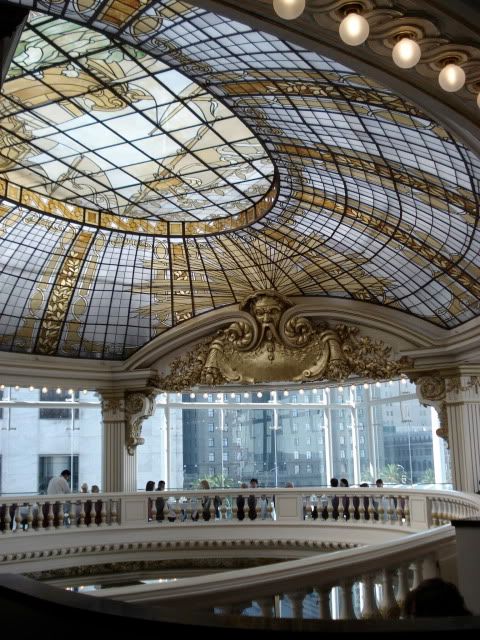 I took my mom to The Rotunda, which is the restaurant on the fourth floor of Neiman Marcus in Union Square.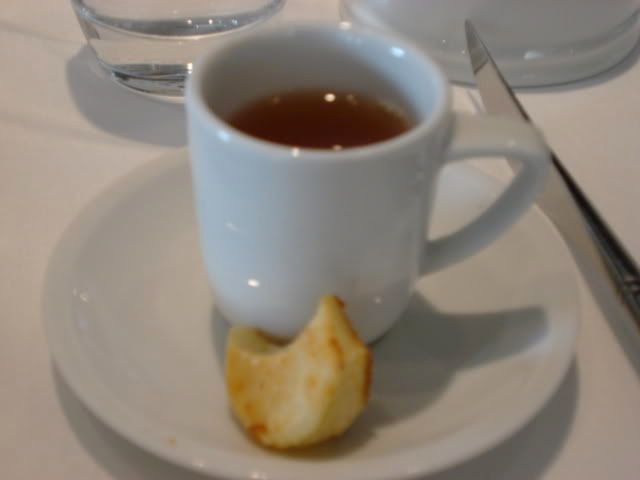 They started us with a complimentary Chicken Consommé and what tasted like a buttery garlic little cracker. It looks big in the picture but it was a tiny little cup.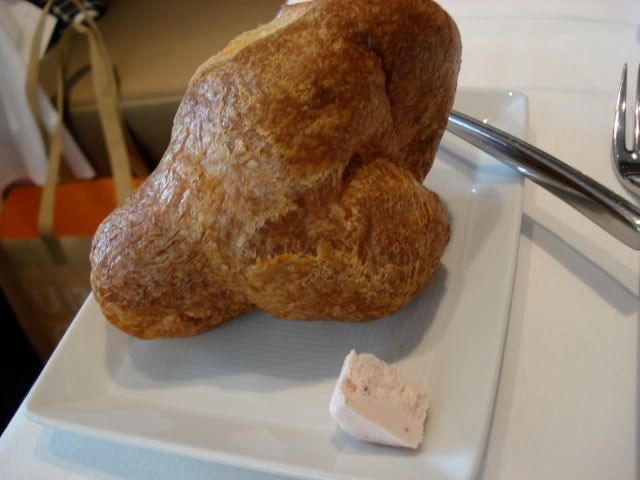 Then we had the famous Popovers with Strawberry Butter. Remember my
post
? I got the idea from them. But there's were better than mine, no doubt. I need to perfect this little treat.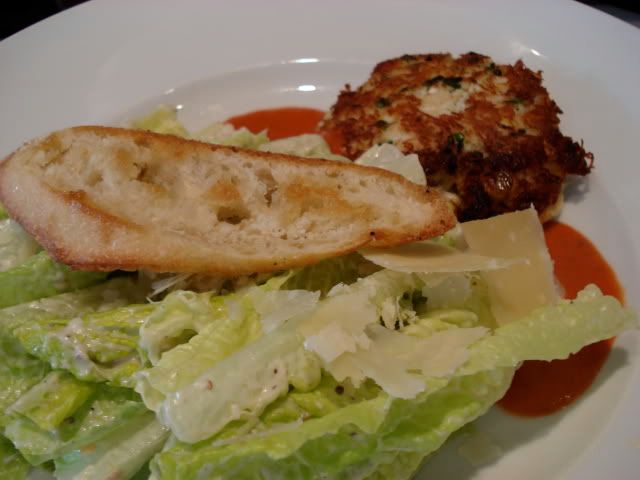 My mom ordered the Crabcake Ceasar Salad.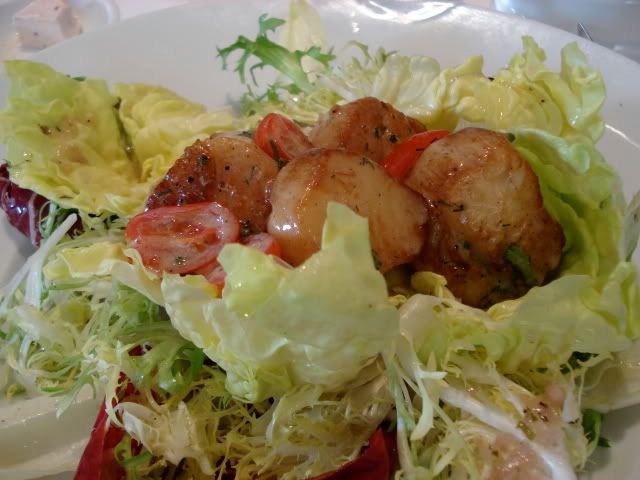 I ordered the Warm Scallop Salad. So good. So fresh tasting and everything. The scallops were cooked just right. The dressing was a little too buttery but really good.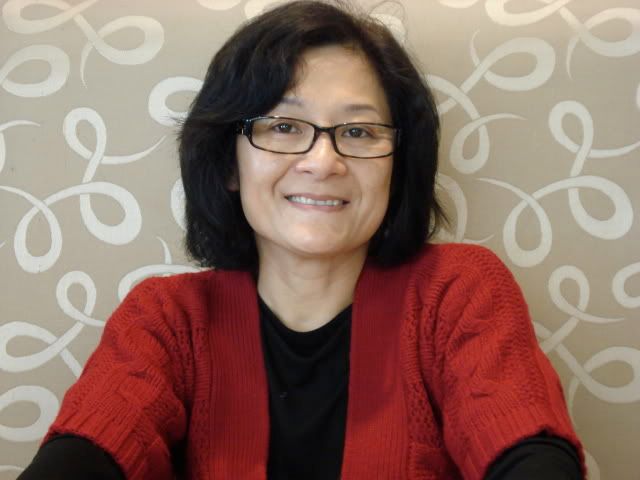 Good food = Happy Mom. I get that from her. Hehe.