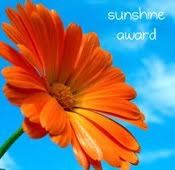 Thanks to
Serena
, who gave me this award. Now it's my turn to pay it forward.
1. Post the logo on your Blog
2. Pass it to 12 bloggers that inspire you!
3. Link the bloggers and let them know!!
Here are my inspirational 12:

Design Sponge
Creature of Comforts
Cupcakes and Cashmere
Omiru
Smitten Kitchen
Blushing Ambition
Hello Nikki
Song of Style
Oh Joy!
foodgawker
design is mine
This chick's got style

Thanks for all the inspiration!