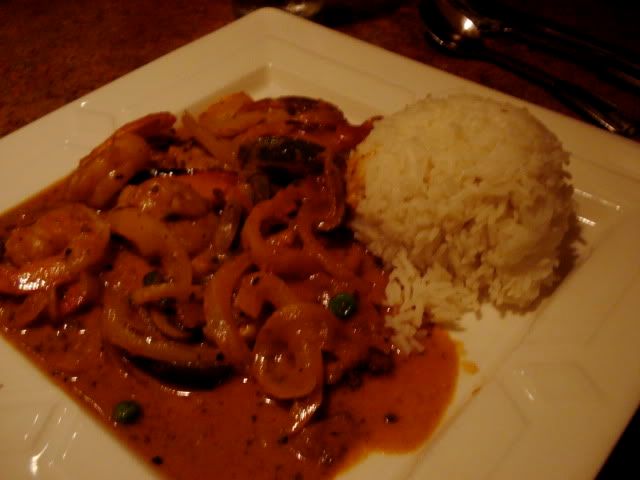 I had a Groupon for Flames from November and I've been wanting to go, so with my brother home from college, I decided to take my family.
The place isn't hard to find for most people, unlike my dad who doesn't do well seeing giant, neon lighted flames with the name "Flames" in it. The parking garage is right next to it and they validate so holler! No need to pay the $3, which really isn't that bad if you think about it.
We got seated right away and you pass by this huge case of giant frosted cakes. Oh man.
My brother ordered the Jambalaya (above), which I didn't think looked that great. He got white rice (so Chinese of him, I would never order white rice at a restaurant! It costs so little to make and yet they charge so much). He said that it tasted good though.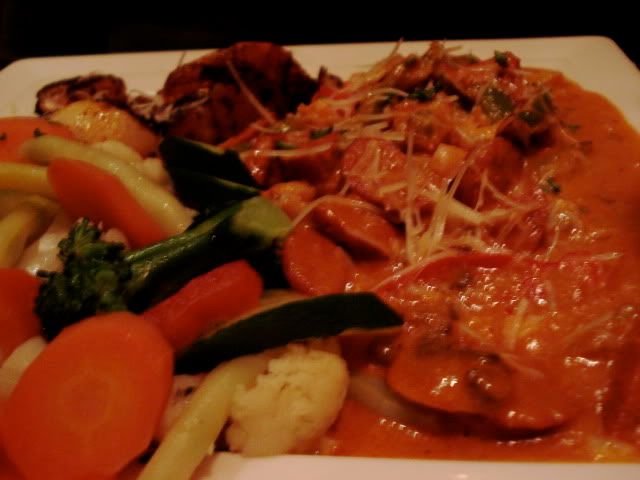 My mom ordered the New Orleans Style Seafood with Mixed Vegetables. We both ordered margaritas. She ordered the Flames Margarita and I ordered the Pomegranate. Mine wasn't that good. It came out watery. I should have ordered something else.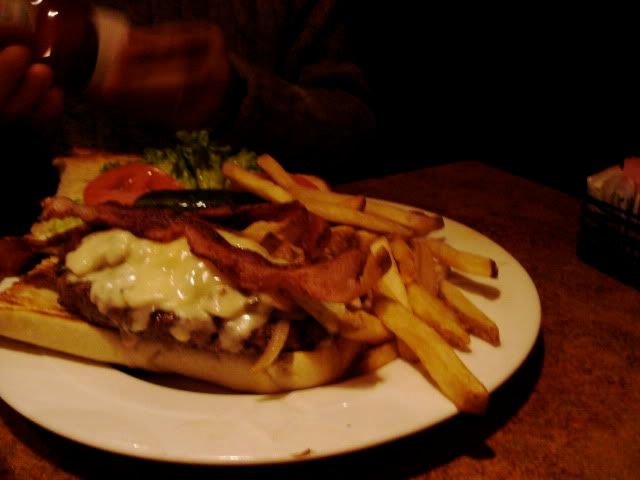 My Dad and I both ordered the Cow Boy Burger. He chose beef and I chose turkey. Little did I know that the beef was the advertised 3/4 pound but the turkey was not. It was just your basic turkey patty, which was kind of disappointing. The bread was really good. It was more like a baguette. Nice touch.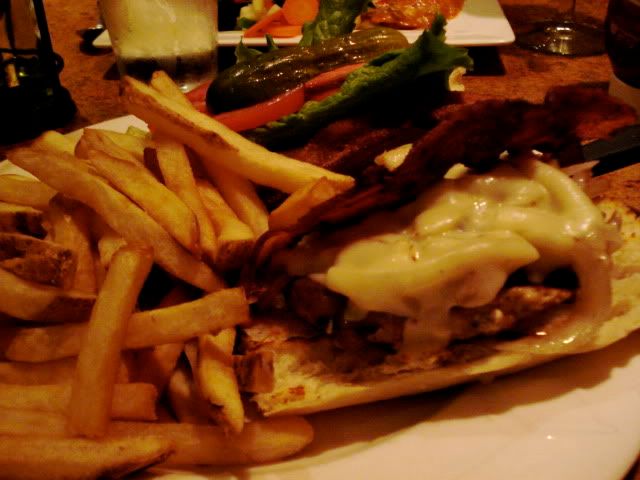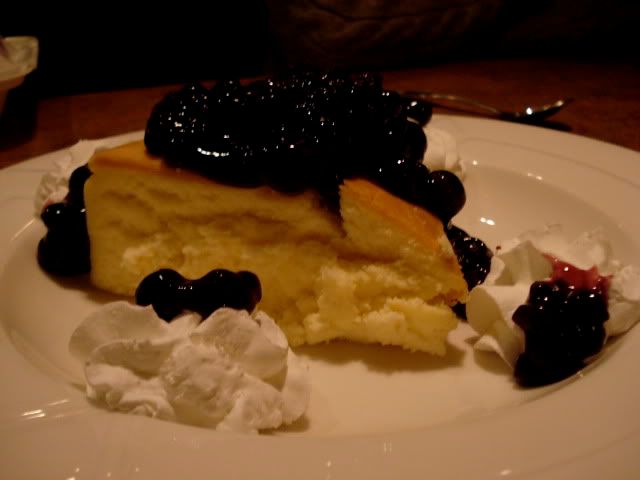 The dessert was definitely the best part. Cheesecake that wasn't hard or dense. It was fluffy and creamy and the blueberries were not from frozen. The best. I think I'll just go back for dessert. Or breakfast! I love breakfast and I hear they have free mimosas on Sunday! Who wants to go?