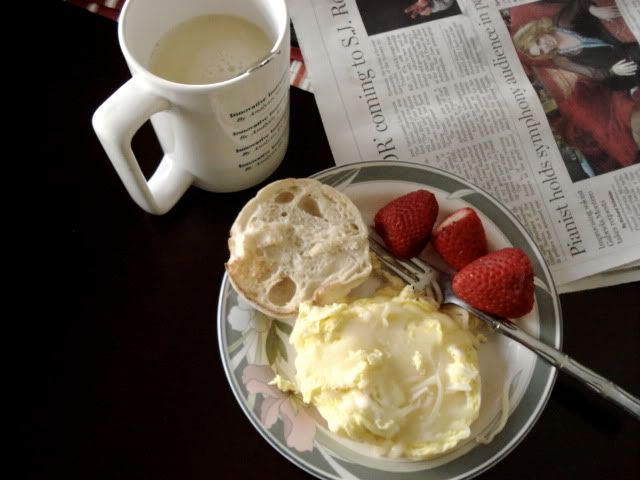 Breakfast: 2 eggs scrambled with mozzarella cheese, half an English muffin with butter, 3 strawberries, green tea with milk
Snack: Banana nut muffin, 2 cups of coffee
Lunch: Marsala chicken with fettuccine, lasagna with ricotta cheese, spinach and mushrooms, green salad, half a fennel roll, strawberry shortcake. Santa Clara University does lunch right. Just saying.
Snack: Homemade guacamole and a handful of white tortilla chips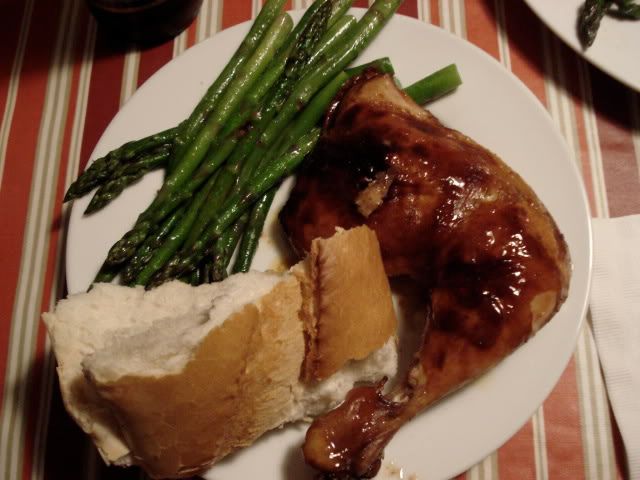 Dinner: Barbecue chicken, steamed asparagus, french bread with butter, Blue Moon beer
Dessert: Quickly milk tea. Not even worth the $.89 but it was chill since I went with Chirag.
Damn, I ate so much white bread today. I need to chill on that.