Now that Easter is over, I can read blogs again! Yipee! But I feel so behind that maybe I won't read them as religiously as I used to. I will continue to post what I like and hopefully it will include my own original posts.
So these next few posts were written in the beginning of Lent but I didn't decide to post them up until after Easter, so they might be a little old.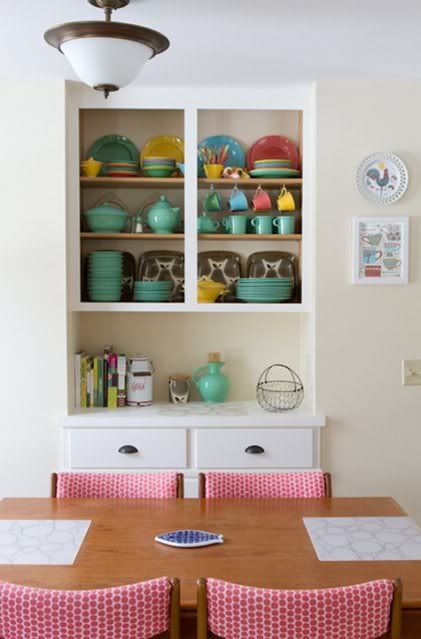 These pictures from Alethea Morrison's sneak peak over at
Design Sponge
make me happy.
I want a turquoise set just like that!
I have a thing for beds like this.