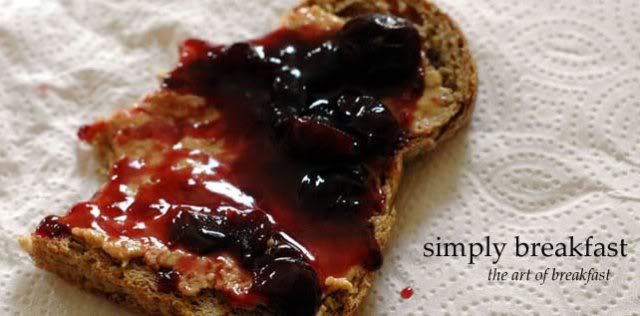 Do you know how much I love breakfast? Whether I'm rushing out the door with a homemade smoothie in my thermos or whether I'm taking a leisurely Sunday morning, reading the paper, listening to Miles Davis, eating eggs and toast, breakfast is my favorite meal.
So I was ecstatic to see a blog devoted to breakfast alone. Oh my heart, be still.
Simply Breakfast
is filled with beautiful photos of beautiful breakfasts. Jennifer Causey is the person behind the breakfast.
I just love the way breakfast looks. Sometimes the most simpliest meals are the most aesthically pleasing...and pleasing to my belly!
Added to Blogs I Love.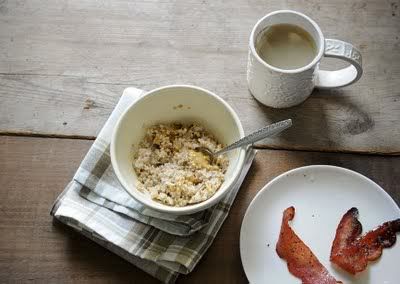 I never had oatmeal until this past year. No joke. I love it now. It is the perfect canvas for fresh fruit or even peanut butter!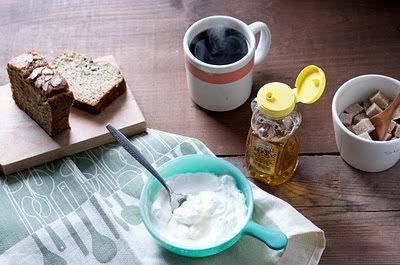 Greek yogurt is also a great canvas. I love it's tartness and texture. So good for you too. It's low fat and high in protein.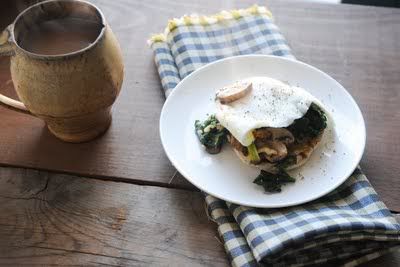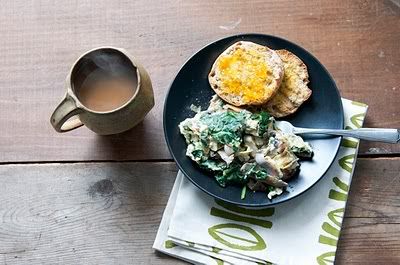 And of course eggs. Oh you little things, how I can't live without you. Also a great canvas for when you have extra veggies around...or even better, just ketchup.