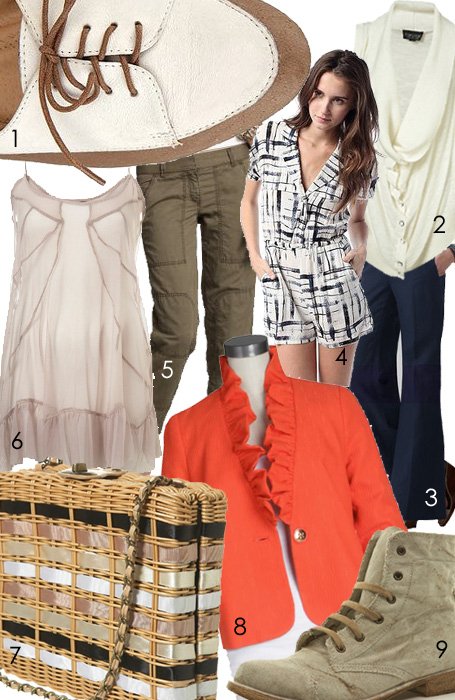 Now that Spring is here and present,
Omiru
posted up what you should wear for April. I'm loving the bright pops of color and the cream blouses. And that romper is to die for.
What do you guys think? What are you loving for spring?
Well I'm off to Southern California to visit my boy. After 2 and a half months apart we finally get to see each other again. Ugh thank God! These past couple months have been really hard on my heart. Missing someone you love so much is the hardest kind of pain you can inflict on yourself. Hopefully the weather will be nice enough so that I can get some color. I look deathly pale.