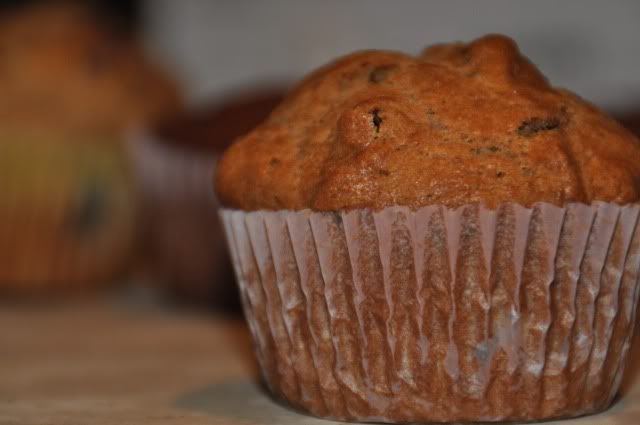 Applesauce Spice Cake Muffins from
Joyful Abode
. These were really good and easy to make. They would taste perfect during the Fall because of the spice in this cake.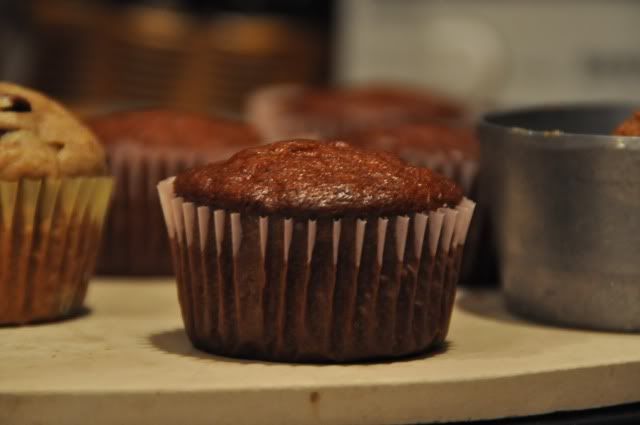 Banana Muffin using
Whipped
's recipe.
I forgot that muffins cooked faster and I left these in for a little too long. Luckily this recipe makes the moistest bread so they weren't dry at all. Awesome save.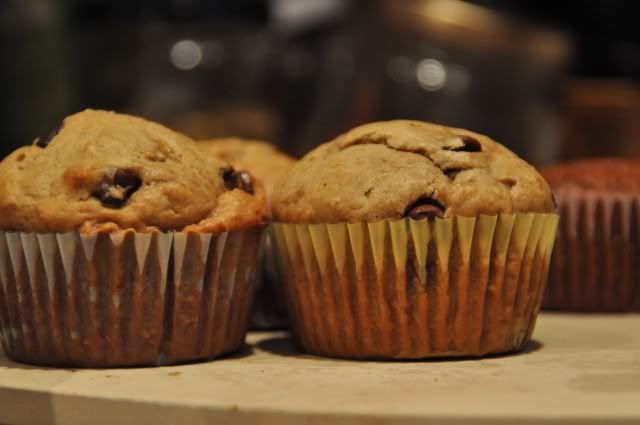 Banana Peanut Butter Chocolate Chip Muffin using
Baked Perfection
's recipe. These ones were gone in 20 minutes.