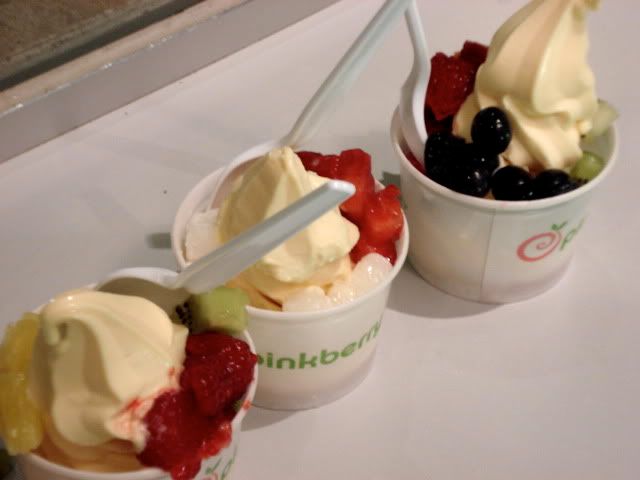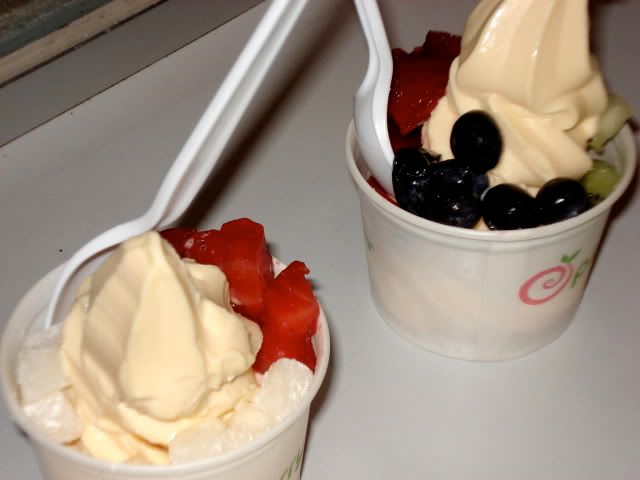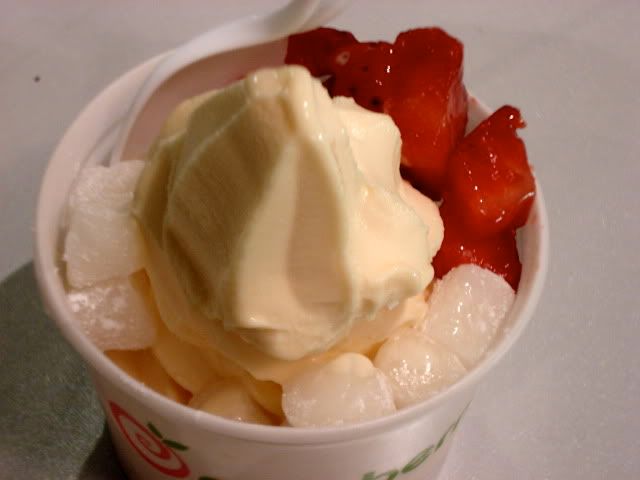 I had Pinkberry for the first time on a random day where they were giving out mini sizes of their new Mango flavor. I must say I was definitely impressed because I normally like to do-it-myself but the texture of their froyo was really nice. It didn't get melty like at other places and they were very efficient, especially with the lines of people getting it for free.
Too bad their store is the size of a porta-potty.
Pinkberry
368 Santana Row
San Jose, CA 95128
(408) 557-8333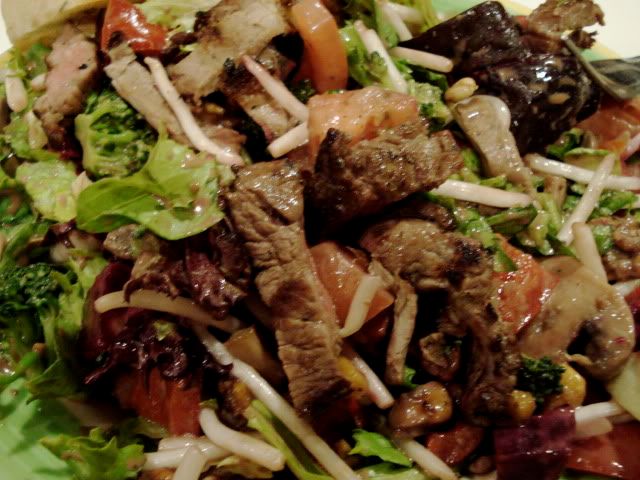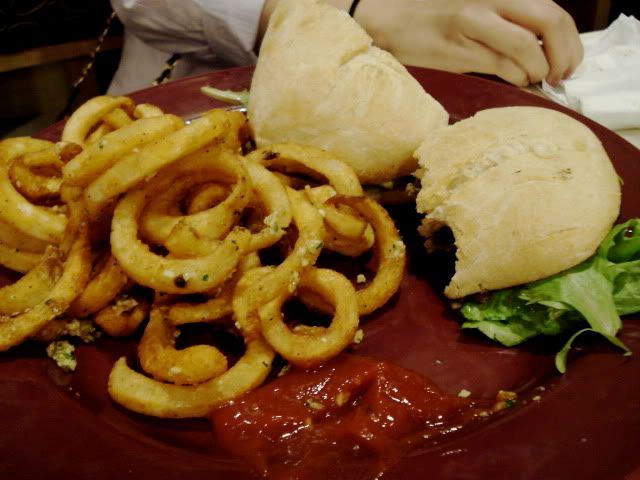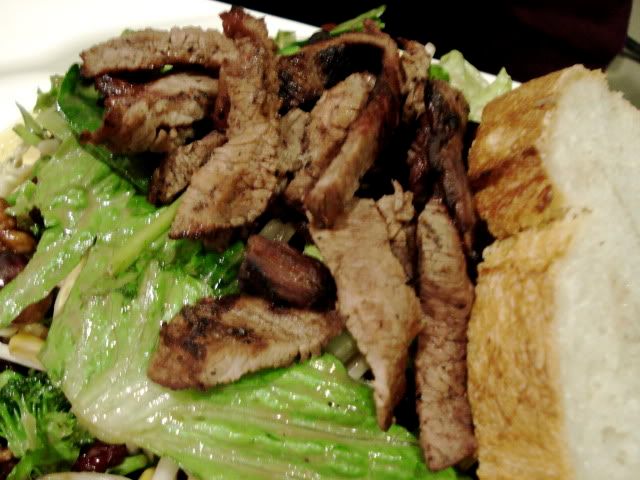 Ok when faced with a lot of choices, I often get overwhelmed. I tend to be indecisive and I just go through the many different scenarios in my head. It's an issue I'm still working on. Luckily the nice people at Pluto's helped me out. The salad maker told me the tri-tip was the best. So I followed his lead. I added 7 other items to my salad and it was delicious! The prices are cheap and the portions are huge. I ordered a side salad and it was bigger than the salads I make for my lunch. Tasty tasty.
Pluto's
3055 Olin Avenue,
San Jose, CA
408) 247-9120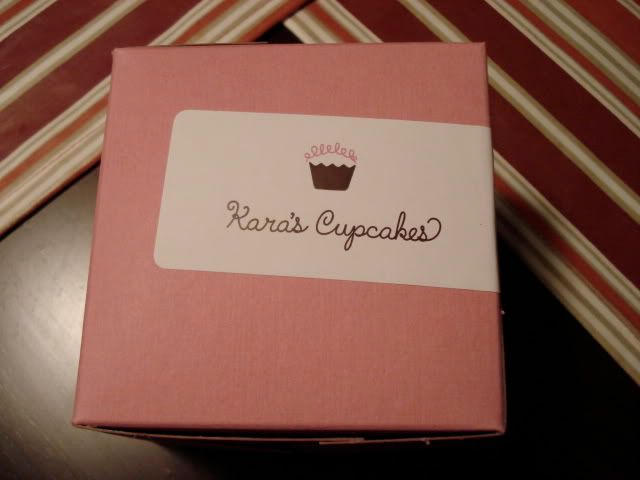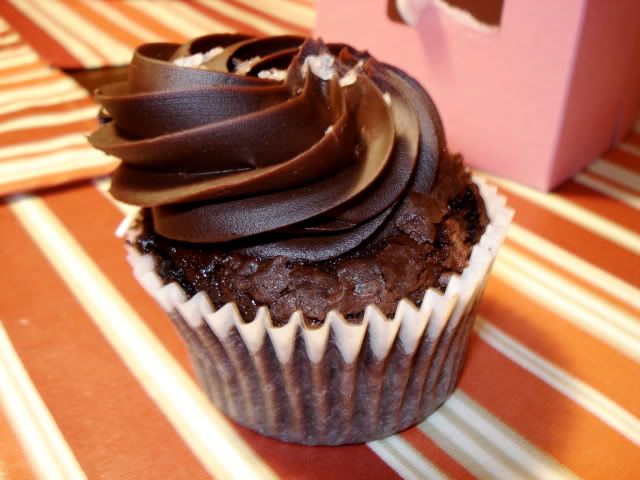 Fleur de Sel. I was curious because there is the never-ending battle between Sprinkles and Kara's. There is a great divide in my office and they told me I had to pick sides. But after this, I pick neither.
The cupcake was not as sweet, which is a plus but it didn't blow me away like Sprinkles did the first time. Their frosting tasted better but it wasn't as fluffy as it looked. Maybe it's because I got there 2 minutes before they were closing and I ate it the next morning, after putting it in the fridge. Fine...I'll give it one more try. But I think this cupcake craze is dying off for me. Plus I'd rather make them at home.
Kara's Cupcakes
3055 Olin Avenue
San Jose, CA 95128-2067
408) 260-2222
This is all one day of food. In that order. I need to chill on the eating out.